A walk from Fairholmes up and around Pike Low.
We parked at the car park at Fairholmes, at the Derwent Dam, before following the access road round below the dam wall and then south east abve the eastern shore of Ladybower Reservoir.
Just before we go to the viewing area overlooking the site of Derwent village (demolished for the reservoir) we turned left and followed the path uphill past some old ruined farm buildings and then up towards the farm at Lanehead, overlooking Dovestone Clough on our right.
Passing by the farm we picked up the vehicle track that took up over the top of Brierly Side and across the eastern shoulder of Pike Low with great views into Far Deep Clough far below.
We continued on the track along the hill top until we got level to Millbrook Plantation on our right, and then cut left to follow the path across the hill side towards the ruin of Bamford House.
Not getting quite up to the house, we dropped down to the Derwent Reservoir shore through Walker's Clough and Hancock Wood.
Once on the shore side track, we followed it south and back to the car park.
Date Walked: 18Oct12
Distance: 4.6 miles
Time: 2h7m
Ascent: 843'
Descent: 1322
Hover over photo for description, if available, or click for full size version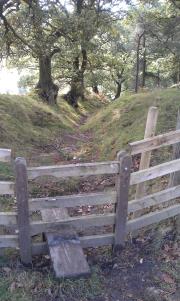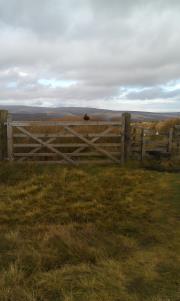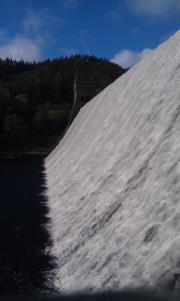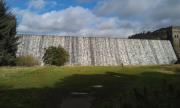 Points to note
These walks are listed as a record of walks that we have done. If you wish to follow them then you do so at your own risk.
Distances given are those recorded on our GPS as Track Distance.
Actual distance walked may be slightly longer, due to the way that the two distances are calculated. This article explains why.
Times given may or may not include breaks.
You'd expect on a circular walk that the Ascent and Descent values would be the same, right?
Well, yes, but sometimes I didn't stop the track at the exact same place I started it, and also sometimes it takes a while to get a strong enough 3D fix for a reasonably accurate altitude setting.
Any photos shown will be of the ground covered by the walk, but may cover more than one visit.