We parked in the free water board (North West Water) car park at the southern end of Errwood reservoir in the Goyt Valley, in the hills to the west of Buxton.

Heading west from the car park we entered the treeline and soon came across the ruins of Errwood Hall, before turning north-west and climbing up through an (almost) Alpine valley towards Pym Chair.

We had a quick peak inside the Spanish Shrine, a small building built to remember the Spanish governess that used to work in the school which was part of the Hall estate.

Coming out into a small country lane we completed the climb to the top of the hill, and turned left to head south through Oldgate Nick and onto Cat Tor.

Continuing south along the ridge we admired the views off to the right across a very misty Cheshire plain, watching planes landing and taking off at Manchester Airport.

A final effort brought us onto the top of Shining Tor, the highest hill in Cheshire, where we stopped for lunch watching the traffic on the Cat & Fiddle Road towards Macclesfield.

After lunch we initially headed towards the Cat & Fiddle pub, before turning north and descending a valley full of rhododendrons and azaleas back to the Hall grounds, with a small diversion to the Hall graveyard on top of a small wooded knoll, before returning to the car.
Date Walked: 23Jun14
Distance: 6.9 miles
Time: 3h23m
Ascent: 1474'
Descent: 1448'
Hover over photo for description, if available, or click for full size version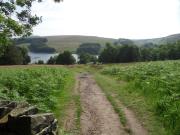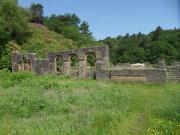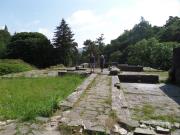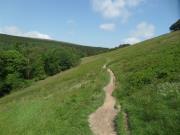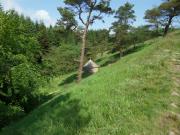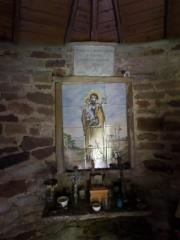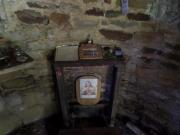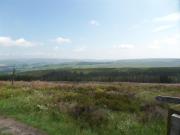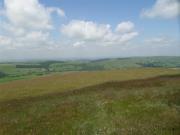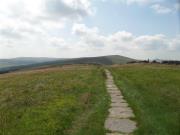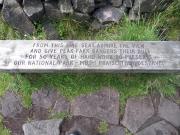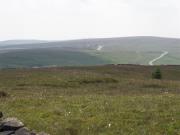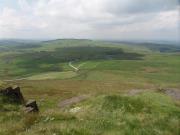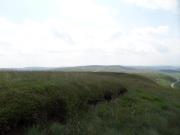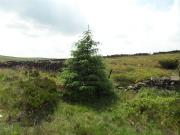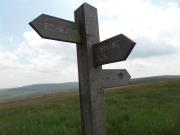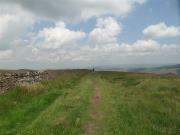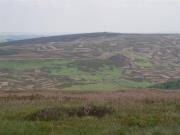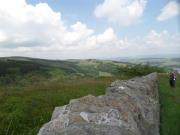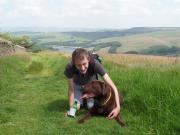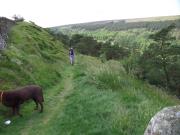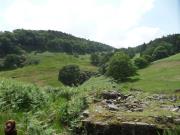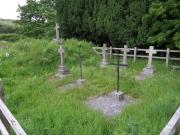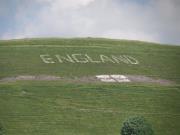 Points to note
These walks are listed as a record of walks that we have done. If you wish to follow them then you do so at your own risk.
Distances given are those recorded on our GPS as Track Distance.
Actual distance walked may be slightly longer, due to the way that the two distances are calculated. This article explains why.
Times given may or may not include breaks.
You'd expect on a circular walk that the Ascent and Descent values would be the same, right?
Well, yes, but sometimes I didn't stop the track at the exact same place I started it, and also sometimes it takes a while to get a strong enough 3D fix for a reasonably accurate altitude setting.
Any photos shown will be of the ground covered by the walk, but may cover more than one visit.