A circular walk encompassing Froggatt, Curbar and White Edges.
Parking in the P&D National Trust car park at Haywood, just below the Grouse Inn, we set off south and onto Froggatt Edge.
Following the well established path Froggatt Edge soon became Curbar Edge, and we stayed on it until we came to the NT car park above the village of Curbar.
We then turned north east and climbed the hillside to gain Big Moor, where we turned left and followed White Edge north, until we came level with the Grouse Inn.
Here we turned west and descended the hill, and passed by the pub across the fields back to the car park.

Date Walked: 12Jun14
Distance: 6,1 miles
Time: 2h38m
Ascent: 1019'
Descent: 1015'
Hover over photo for description, if available, or click for full size version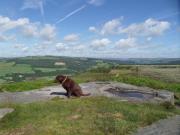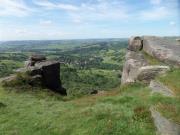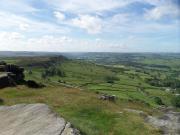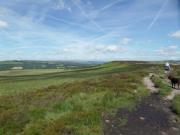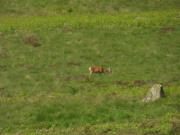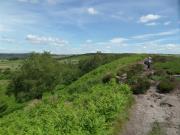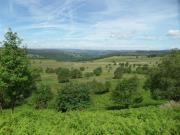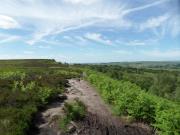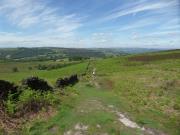 Points to note
These walks are listed as a record of walks that we have done. If you wish to follow them then you do so at your own risk.
Distances given are those recorded on our GPS as Track Distance.
Actual distance walked may be slightly longer, due to the way that the two distances are calculated. This article explains why.
Times given may or may not include breaks.
You'd expect on a circular walk that the Ascent and Descent values would be the same, right?
Well, yes, but sometimes I didn't stop the track at the exact same place I started it, and also sometimes it takes a while to get a strong enough 3D fix for a reasonably accurate altitude setting.
Any photos shown will be of the ground covered by the walk, but may cover more than one visit.