From Whirlow Hall Farm start point Steve ran up Coit Lane, an old unsurfaced track up onto Castle Dyke and out onto the Ringinglow Road.
A short stretch on the grass before turning left at Wigley Farm and over the fields to Bole Hole Plantation and the steep drop down into Limb Valley.
Turning uphill to the west followed the main track up the valley and out into the field to gain Sheephill Road, before entering Houndkirk Road, an ancient byway.
At the old Hounkirk Quarry, long since filled in, turned right entering Lady Canning's Plantation and followed the main central path to the north, before turning west on the bridleway and entering the trees onto another old byway.
The byway took Steve to the southwest where he met the Houndkirk Road again, and heading north he headed back past the plantation and back down the Limb Valley.
Going past the bottom of the steep steps he came into the valley down he carried on along the main track bearing left eventually onto a footpath that took him out of the valley and across a field, before dropping into a sunken lane that took him back uphill to the Farm and the Start/Finish point.
Date Walked: 21Aug16
Distance: 6.2mi (10K)
Time: 1h3m
Ascent: 864'
Descent: 862'
Hover over photo for description, if available, or click for full size version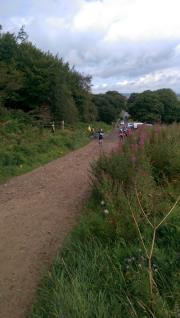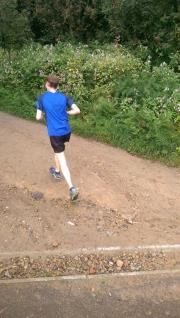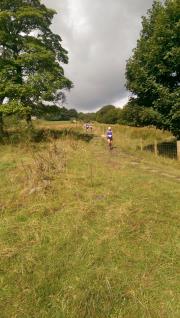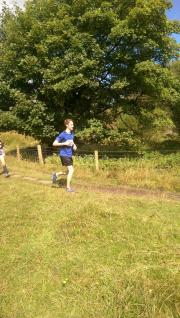 Points to note
These walks are listed as a record of walks that we have done. If you wish to follow them then you do so at your own risk.
Distances given are those recorded on our GPS as Track Distance.
Actual distance walked may be slightly longer, due to the way that the two distances are calculated. This article explains why.
Times given may or may not include breaks.
You'd expect on a circular walk that the Ascent and Descent values would be the same, right?
Well, yes, but sometimes I didn't stop the track at the exact same place I started it, and also sometimes it takes a while to get a strong enough 3D fix for a reasonably accurate altitude setting.
Any photos shown will be of the ground covered by the walk, but may cover more than one visit.